Every parent wants the best for their children. And that's what they do until they pass away. Choosing a legal guardian for your children can be a great way to keep showing you care, even from beyond the grave.
Appointing a guardian for your underage children doesn't necessarily mean that a court will accept that person too. However, by making sure you choose a good candidate, your chances of having them court-approved are higher. This post explores a couple of ways you can make a well-informed decision about guardians. Before that we talk about that, however, what do legal guardians actually do?
What does a guardian do precisely?
Guardians usually have full custody of your children after you pass away. That means that they are responsible for their welfare and their upbringing. For example, guardians provide accommodation, food, care for their health and well-being. 
In most countries and states, guardians don't have to be financially responsible for your children. Therefore, you may want to keep that in mind when crafting your last will. Additionally, in the vast majority of cases, Guardians may not receive payment for their services.
Choosing a Legal Guardian: How-to
There are certain matters you need to be aware of when choosing a guardian. These include practical, intellectual and emotional parameters that make certain people better candidates.
First off, it is important to discuss any financial concerns. Specifically, the Guardians need to make enough money to sustain your children. Keep in mind that a Guardian is going to essentially be in charge of your child legally but also financially. For this reason some people create a trust for their children to make sure that the children will – eventually – receive funds once they reach a certain age as adults.
Another significant practical subject has to do with their location. Furthermore, if you appoint multiple Guardians they need to live closer to each other – or ideally together. If the two Guardians live on opposite sides of the country, a court may hesitate to accept that appointment.
Age is also very important here. Specifically, it would probably be a good idea to choose Guardians also depending on their age. For instance, a Guardian that is much older than you may not survive you, or pass away soon after you. That would leave your children vulnerable yet again.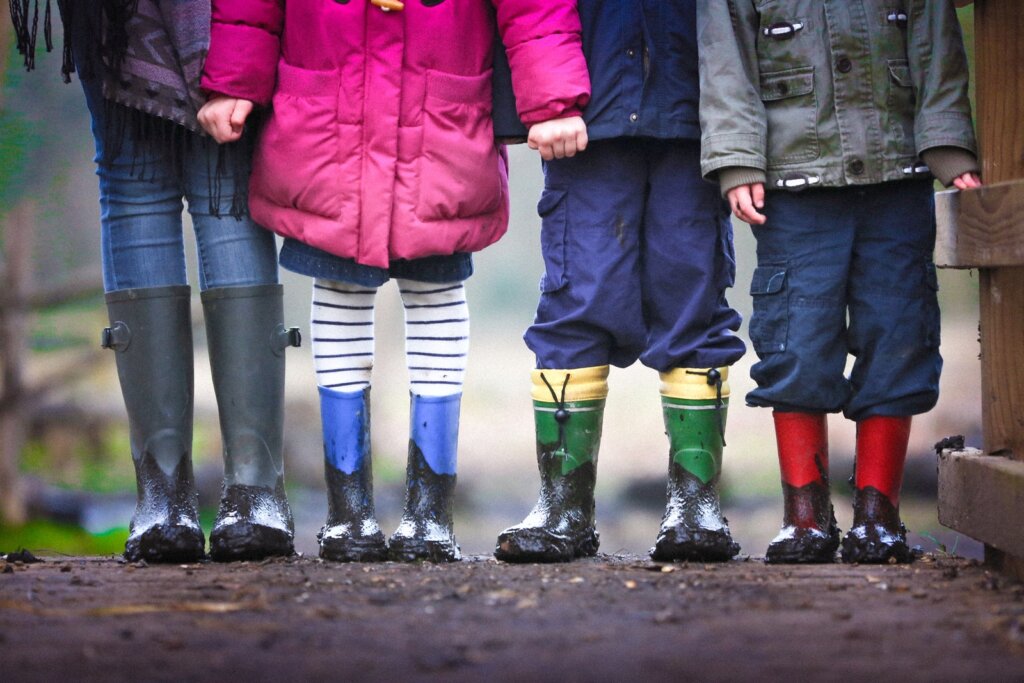 Intellectual & Emotional Concerns
What kind of upbringing do you want your children to have? This does not only refer to their values but also education and religious beliefs. A good Guardian would raise your children in the religion and values you meant them to receive. Additionally, a capable Guardian will do their best to provide the education possible to your children. 
These examples also fall under the general category of parenting skills. Raising a child is a selfless act, and it requires a lot of time, effort and love. It is therefore important that you choose someone that you know possess good parenting skills – or experience. 
Finally you should choose a Guardian that will be a good fit for your children. You can achieve that by choosing a Guardian that your children are already familiar with. After all, the transition that takes place after you pass away should be smooth for your children.
What else should I keep in mind?
Some more general tips and details you should keep in mind include the following:
Before appointing someone as your children's Guardian, make sure they are ok with this. In most cases it would be smart to not only inform them, but to actually ask for permission before you appoint them. You don't have to legally do that usually; however it is the respectful thing to do – after all, the guardians can always reject their duties. 
In case it's not clear yet, most courts have a clear preference: they choose married couples as guardians over unmarried couples or single people. That's not to say that singles are not potential options, just something for you to keep in mind.
Family structures change sometimes and that may affect your wishes. In other words, if you are married when you write your Last Will, you may appoint your spouse as the Guardian. However, due to divorce or death, you may end up having no spouse. Make sure that your choice of Guardian, remains up-to-date and that it properly reflects such changes. According to a New York Times article, a third of people change their original Guardians.
At the same time, it is often important that family members stay together. If you have multiple children, you probably will want to keep them together after you pass away. In theory that makes sense and it's also probably the best for your children.
However, you need to remember that your Guardians may have children of their own. That could significantly change the family dynamics in your Guardian's household. As a result, making sure that your children and their children get along well could be useful.
Appoint Alternate Guardians
Finally, it could be a good idea to appoint alternate Guardians. In other words, it's smart to have a backup Guardian, in case the original Guardian cannot serve.
You can appoint such alternate guardians with our online E-Will planner. Specifically, Myend's last will planner includes a special clause exclusively for your minor children. You can appoint the guardian (or guardians) of your preference. We are glad to help you provide the best possible to your minor children.
We recommend you read further on Guardians, especially for your country or State. You can also have a look on our post on why you should appoint a Guardian. Finally, if you want to experience Myend's end-of-life planning services of the future, sign up here, completely free of charge.