Simple. Secure.
Your e-will
Create your electronic will in minutes. Compose messages, list your belongings, and manage passwords in your storage vault.
Join other Myend customers with the e-will to share.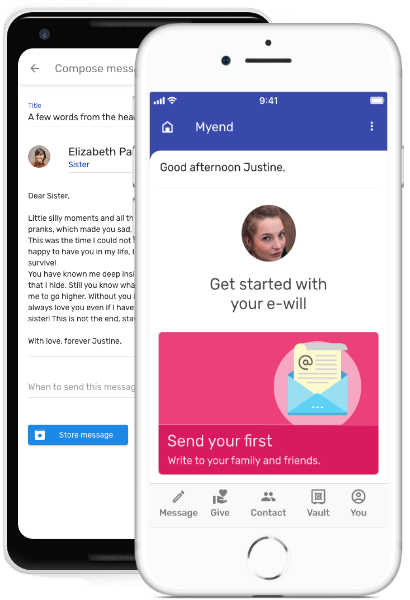 Everything you need and more
The easiest way to create your e-will
Don't leave without
saying goodbye ❤️
List your belongings
🛵🕹🧸🦄🎸
Store passwords and
key-codes 🔑
Write personal messages to those you love ❤️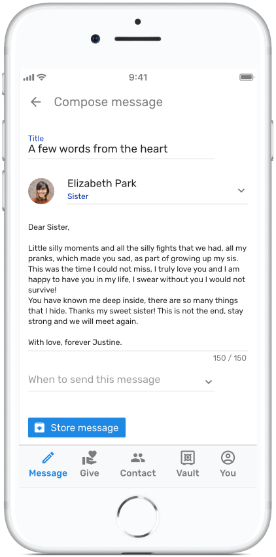 The things we postpone the most, made easy 😅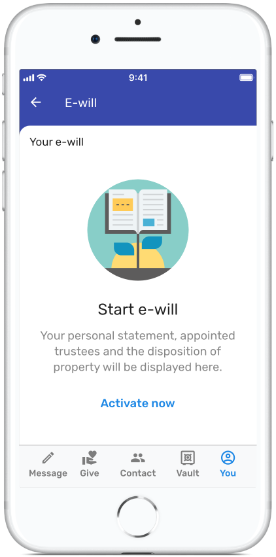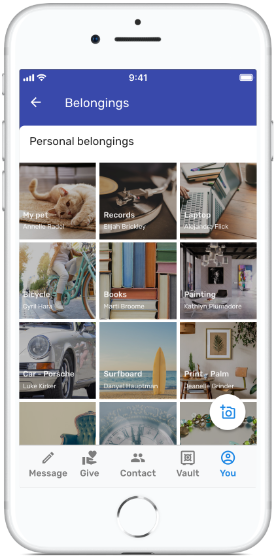 Share your personal belongings 🛵🕹🧸🦄🎸
Store passwords, social media logins and key-codes in your Vault 🔐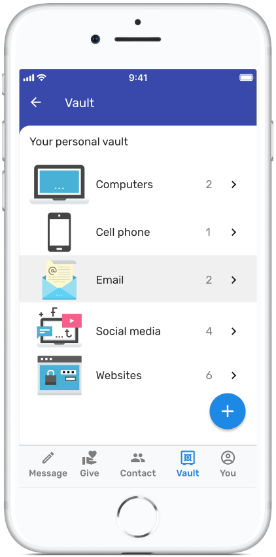 Don't just take our word for it
OK! Crazy to think about your own death, in many ways. @Myend THX! It made me realise that I have super valuable group of family and friends.
😃 It's kinda cool to walk around your own home and make pictures of belongings. Never knew I had so much to leave behind..
Who would of thought I would talk about my own e-will at a birthday party 🥳 @Myend, you made talking about this so easy.
The best thing for me, is writing those personal messages. It just feels good to sit down for a moment & share these thoughts 💌 🙏
Being able to store some passwords 🔑 so they can close my Facebook and Instagram for me thats awesome!
I showed it yo my parents and we all signed up. It was a very special evening, doing this together and talk about our wishes. ❤️ Thank you @Myend.
Security is not just a feature, it's at the core of Myend 🙏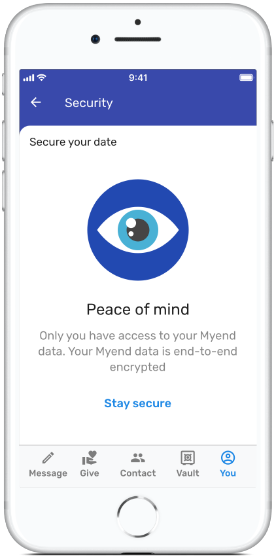 Simple, secure,
your e-will
You're in control. Add to and update your e-will as life continues. Myend gives you, and those you love, peace of mind.