Your e-will,
just to be sure
Myend is a simple way to create your own personal e-will. Leave messages and belongings to the people who matter to you most. Write and share what you want.
Keep updating as life continues. You're in control.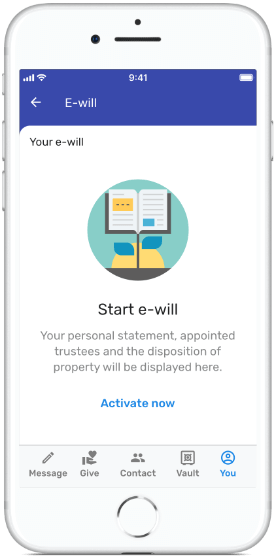 The things we postpone the most, made easy
We use easy language and take small steps.
Choose who to notify & what to share
Who will make sure your final wishes are granted?
You can choose Trustees and notify them. They have to press the Myend switch. You can also give them access to some of your data.
Protection you need, 
peace of mind you deserve
Your Myend account is encrypted to the core. Only you and your future beneficiaries can read your e-will, nobody else, not even Myend.
We take safety and security seriously. To do this, we leverage advanced strategies and technology, including encryption and strong data protection policies.