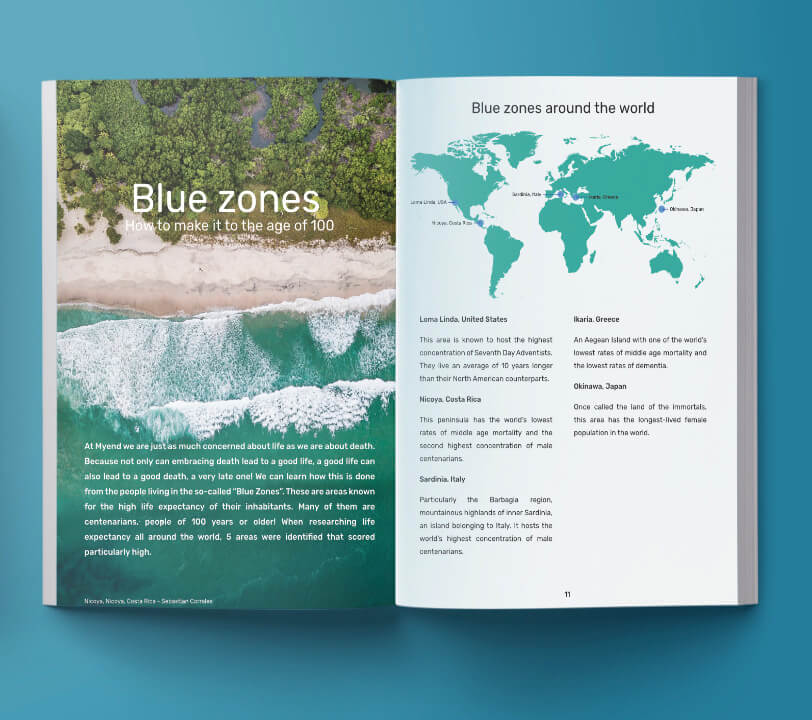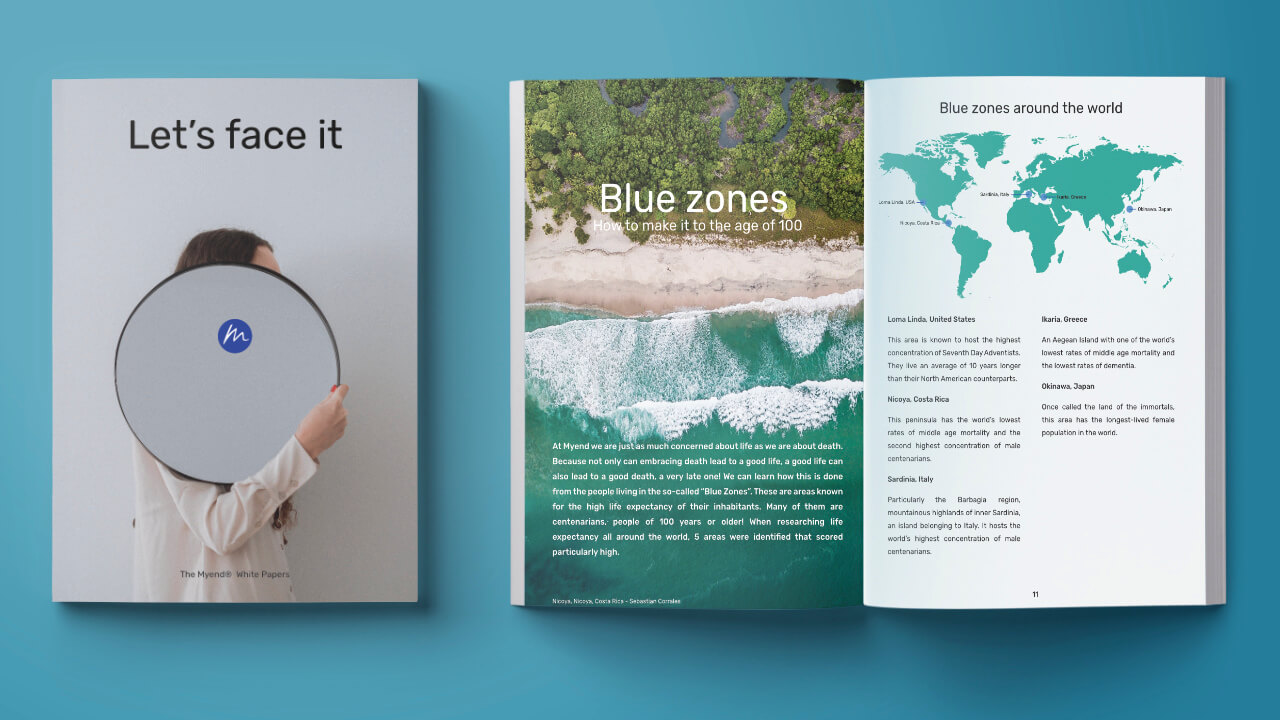 Have you ever felt like you can't understand a legal document? Like a service is inaccessible to you because of the technical terms people use? How about the sky-high lawyer hourly rates?
We understand all of these matters because just like you, we've encountered them ourselves. That's why we created Myend. Myend's mission is to redefine your personal last will, make it universally accessible and shareable, and always expressed in understandable words. Check out our features here.
No high hourly rates, no confusing terms, no fear of losing your personal data. Myend's extensive platform offers detailed end of life plans, documents and services. And you can start today with a completely free account.
Quick. Secure. Accessible.
The Myend White Paper offer a summary of the insights we gained, as well as some important life and death lessons. Reading it can help you refresh your mind on topics such as:
how to make your last goodbye meaningful
which lessons the Blue Zones "oldest people in the world" can teach you
how thinking about death can improve your life
what the future of will-making looks like.
Simple, secure,
your e-will.
You're in control. So you can add, change, as life continues.
Myend gives you, and those you love peace of mind.